Redeem Vouchers, Gifts and Promo Codes
To redeem a gift, promotional or voucher code, you must enter the code in the appropriate field during the booking process. Here is the procedure:
1) Open an experience page on winedering.com
2) Click on "Check Availability" button to open the booking form
3) If you find an available date, continue filling out the other required fields
4) You will come to a point where you can see the total amount of the booking and below the amount you will see a link to click on called "Enter Gift Code or Promo Code".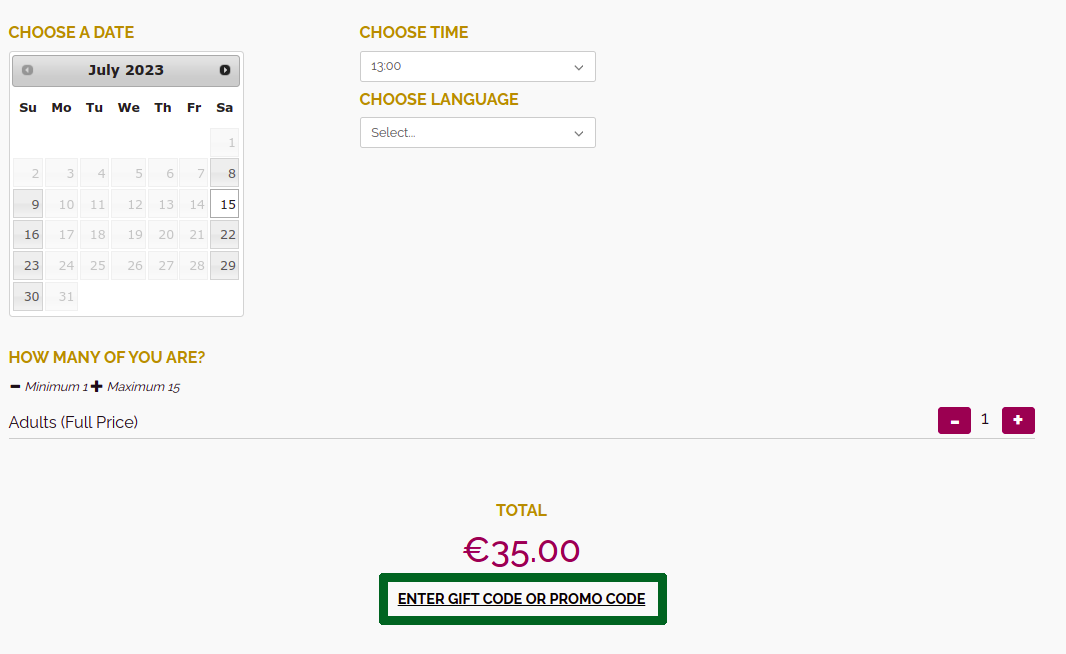 5) Once you click on the link, the field to insert the code will appear. Type the code exactly as you see it (no spaces, all capital letters) and then click "Apply".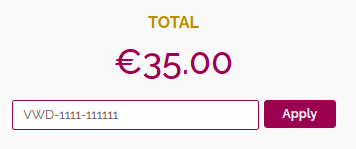 6) If your voucher is active, not expired and not yet redeemed, you will see the amount of the booking reduced by the amount of the voucher. The total aomunt will be "0" if the voucher amount is greater then the total amount of the booking. In the image below, the voucher value is "20 €"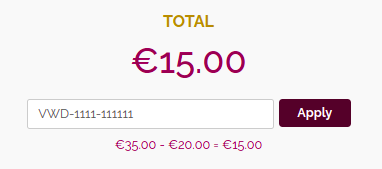 7) Now you can proceed with the booking request. Once you are on the checkout page, don't forget to confirm your booking. If the amount to be paid is greater than 0, you will need to pay the amount to confirm the booking.